Sunday, August 7
We welcome you to take part in this unique Community Dinner fundraiser, on Fifth Street between Maine and Hampshire Streets, celebrating our local agriculture and restaurants.
We are teaming up with local farms to bring you the freshest meal prepared by some of your favorite Quincy restaurants!
Sunday, August 7
6:00p – Refreshments, cash bar and entertainment
6:30p – Dinner
**Menu is subject to change. For our guests, there are no substitutions please.**
The Maine Course Quincy – Local Charcuterie Plate with Pickled Local Vegetables. (All pork)
2Thirty4 – Local Gazpacho with Creme Fraiche and Sweet Corn & Zucchini Salsa
Thyme Square Cafe & 2Thirty4 – Grass-fed Beef Short Ribs braised in peperonata, red wine and Italian parsley served with Summer Vegetable Gratin with Basil Asiago Cream & Cornbread Crust
Bittersweet Confections – Local Melon Tart with Honey Custard and Cornmeal Crust topped with a Basil Syrup
Bread baked by Thyme Square Cafe

Sponsorships, which include tickets are SOLD OUT for advanced ticket and table reservations.
(Please contact Joi Cuartero Austin for details).
Please click the link to view 2016 Feast on Fifth Partnerships.
$75 Individual Ticket
$600 Table for 8
Reservations required | Only 200 seats available
Thank you everyone for your support we have SOLD OUT of tickets and partnerships.
Featured Farms:
Stone River Farms – Randy & Elsie Stone
Terripin Farms – Brad & Jessica Whiston
John Wood with US Wellness Meats
Mill Creek Farm
Momma Bee's Garden – Angela Barnes
Trent Farms – Dan & Kim Trent
Featured Restaurants and Chefs:
Thyme Square Cafe – Cory Shupe & Erica Shupe
The Maine Course Quincy – Kevin Judson Minnick
2Thirty4 – Eric & Kelley Byington Basinger
Bittersweet Confections – Michael Mitchell & Kirsten Nadine Mitchell
Janet Scoggan-Thomas assisting from Quincy Country Club
Additionally, we are pleased to be joining several Illinois Main Street downtown communities, hosting the dinner on the same weekend in conjunction with National Farmers Market Week!
Support and promote The Quincy Farmer's Market, local agriculture and local restaurants
Bring community together to share a meal
Educate on seasonality and living life local
Raising funds to futher The District's mission to revitalize Downtown Quincy
Thank you to our sponsors!
Presenting Partner | Quincy Medical Group

Farmers Table Partners | Glori Traeder CNP Quincy Plastic Surgery & Aesthetics, John E. Inc., Austin Properties, Vervocity Interactive
Chefs Table Partners | Quincy Country Club, Quincy Business and Technology Center, Rokusek, Oxi Fresh Carpet Cleaning, Dr. Douglas J. Freel, QMG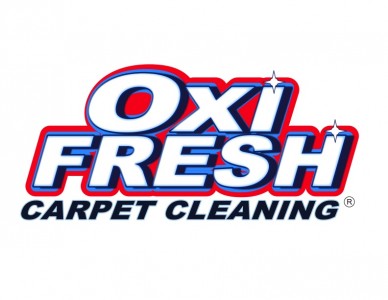 Feast Friends | Smith Brothers Harley-Davidson, Martinis at 515
In Kind Partners | The Senior Center, The Salvation Army – Quincy, IL, Mississippi Belle (Miller Lite Quincy/Hannibal), Great River Economic Development Foundation, Quincy Area Convention & Visitors Bureau, Niemann Foods Inc.